In this most unusual of years we've witnessed some highly unusual items appear at auction. Here's my pick of the best.
The battle of the spectacles
So we'll deal with the big question first. Whose spectacles are worth more? John Lennon's or Mahatma Gandhi's?
John Lennon was terribly short sighted. The Beatle experimented with contact lenses but found them highly uncomfortable. And wearing glasses didn't fit with the band's carefully designed image. It meant much of the Beatlemania years for Lennon were a blur. That changed after Lennon appeared in 1967 film How I Won the War, whose character wore round rimmed, "Gandhi-style" glasses. Lennon took the look into his public life. In fact, they became such a part of his style that 1970's Let It Be album cover prominently featured a bespectacled Lennon.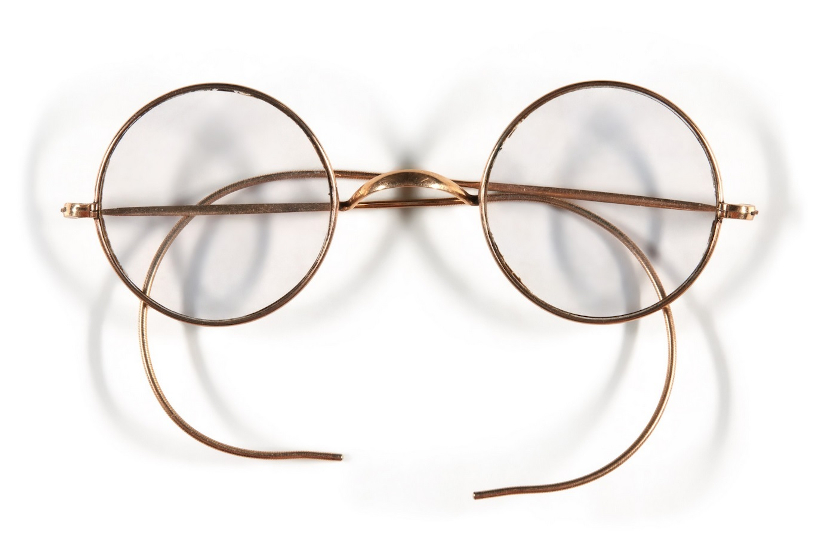 A pair of Lennon's glasses sold for £44,000 at an auction of Beatles memorabilia at Sotheby's in October. The glasses were originally owned by Dorothy Jarlett, Lennon's housekeeper who he referred to as 'Aunty Dot'. From 1964 Jarlett managed Lennon's Kenwood home and helped look after his young son, Julian. Lennon gifted Jarlett numerous items of memorabilia. According to Jarlett's family, Lennon gave her the glasses so her brother could wear them to a fancy-dress party.
Yet £44,000 was a small sum compared to the £260,000 achieved by East Bristol Auctions for a pair of Gandhi's glasses in August. Gandhi had gifted the glasses to a BP employee in South Africa in the 1920s or 1930s.
"We found them just four weeks ago in our letterbox, left there by a gentleman whose uncle had been given them by Gandhi himself," the auction house posted on Instagram.
Queen Victoria's mourning clothes
During the Victorian era, rules of mourning etiquette suggested that widows wear black for two years following the loss of their husband. When Prince Albert died suddenly from typhoid fever in 1861, Queen Victoria was consumed by grief from which she never recovered. She retreated from public duty and mourned the loss continually, wearing black every day for the last 40 years of her life.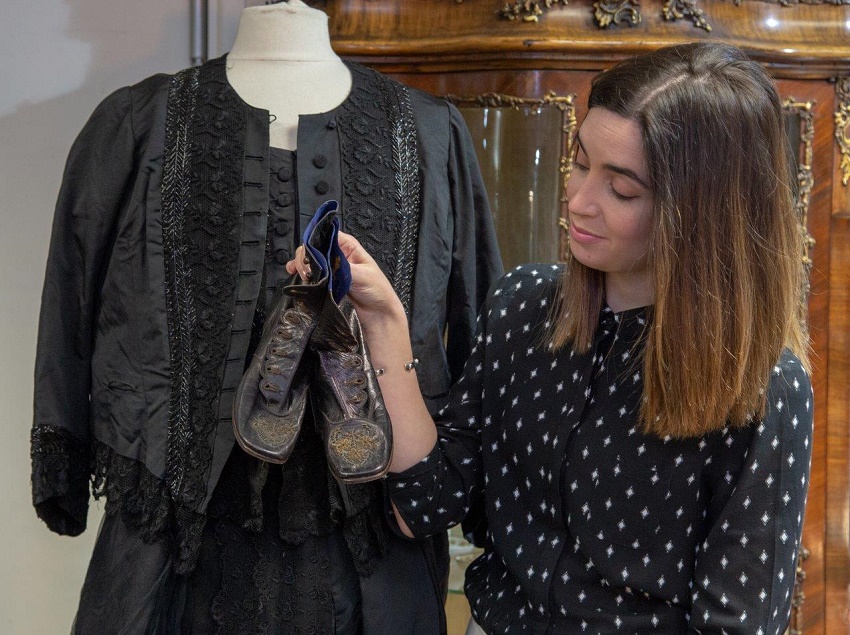 A collection of Victoria's black mourning clothes sold for more than £17,000 at Hanson's Auctioneers in January, having secretly passed down through four generations of the same family. The items, which included two pairs of leather boots, a black taffeta skirt, two bodices and a large pair of bloomers, had originally belonged to the Queen's royal photographer Alexander Lamont Henderson.
The buyer was the Historic Royal Palaces, the charity that looks after several royal residencies including Kensington Palace. So we should be able to see them on display soon.
Stan the Dinosaur
A T-rex skeleton named STAN sold for almost $32 million at Christie's in October – setting a new record for a dinosaur skeleton.
Unusually, the skeleton was offered by Christie's as part of a modern art sale, rather than an auction of natural history specimens. Christie's head of natural history, James Hyslop, explained: "T. rex is a brand name in a way that no other dinosaur is. It sits very naturally against a Picasso, a Jeff Koons or an Andy Warhol." The move paid off, and STAN achieved the third-highest price of the auction, outselling works by the likes of Pablo Picasso and Paul Cézanne.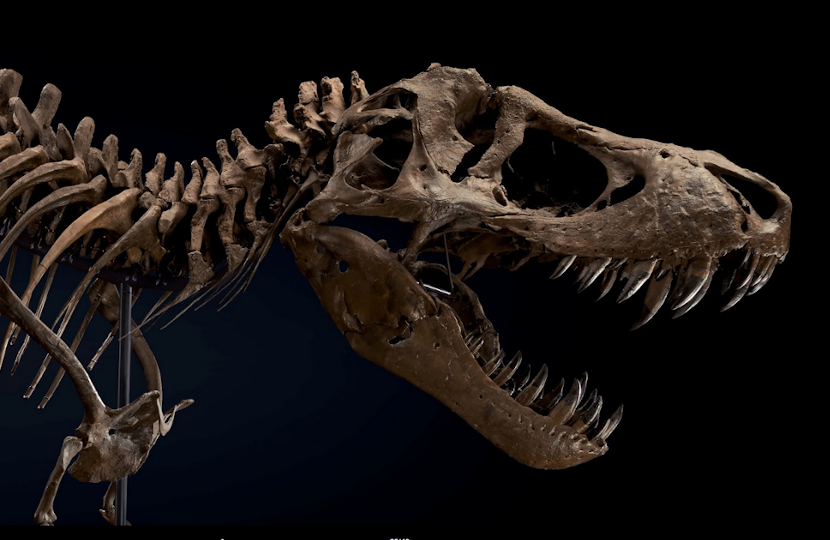 An amateur palaeontologist found the 40-foot long skeleton in 1987, in the fossil-rich Hell Creek Formation which spans North and South Dakota, Wyoming and Montana.
The previous record had stood since 1997, when another T-rex skeleton nicknamed Sue auctioned for $8.4 million.
The Nintendo PlayStation?
Now I'm no gamer, but I know a weird collectible when I see one. 
A unique Nintendo PlayStation video game console once thought to be a myth sold for $360,000 at Heritage Auctions in March. The console is believed to be the only surviving prototype from a failed collaboration between Nintendo and Sony.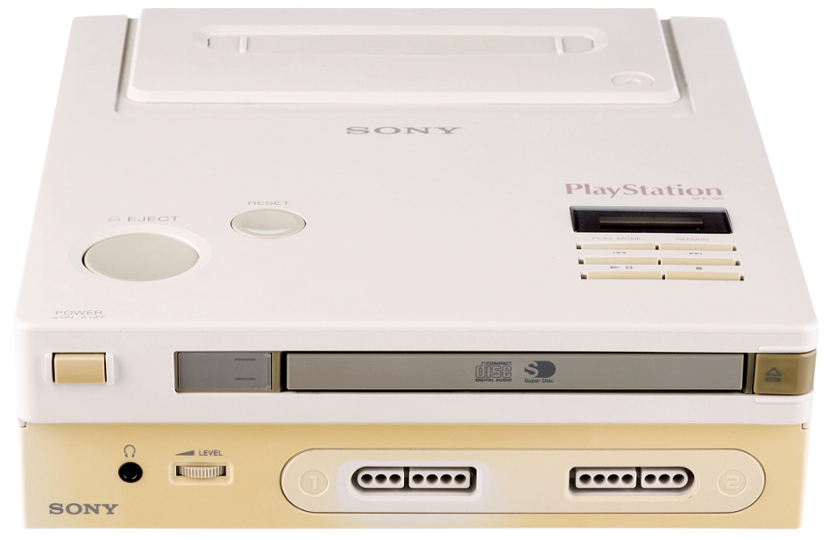 When Nintendo developed their SNES console in the early 1990s they struck a deal with Sony to supply CD drives to their machines, creating a new console which would play games from both cartridges and discs. This hybrid machine was named the Nintendo PlayStation and 200 prototypes were built circa 1992, but Nintendo pulled out of the deal and the console was scrapped.
It was thought all 200 Nintendo PlayStation prototypes had been destroyed – but one example remained in the collection of Olaf Olaffson, the CEO of Sony Computer Entertainment. Olaffson went to work for a US bank which was later declared bankrupt, and when the contents of their head office were sold off at auction, a box of his old belongings was snapped up by a maintenance man. Inside was the sole surviving Nintendo PlayStation, which Diebold's son discovered in the family attic a few years later.
Prince Philip's ice skates
Here at Paul Fraser Collectibles we do our own line of unusual auction lots and stock items. In the past 12 months we've offered for auction a pair of original Sooty puppets, a blood splattered portrait of supermodel Kate Moss by her then-boyfriend, musician Pete Doherty, and not forgetting Prince Philip's ice skates from the early 1950s.
And I haven't even mentioned our world-leading historical hair collection. Charles I's beard hair has been our biggest seller in 2020.
Paul Fraser